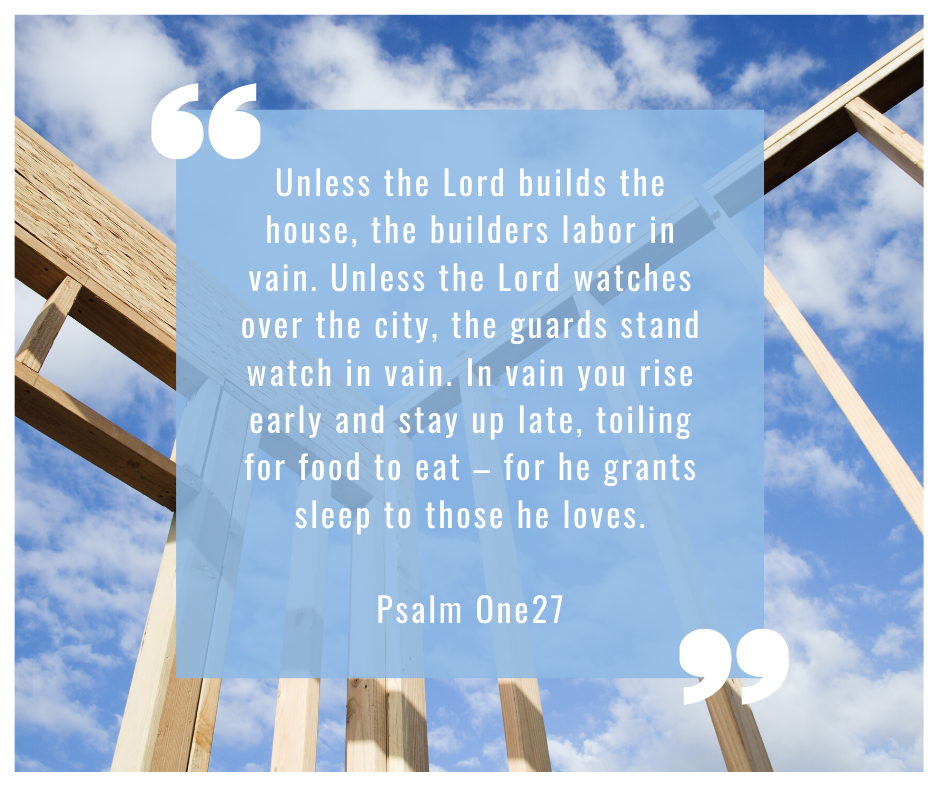 Our Story
We founded One27 to do things differently.
When Reid and Jaclyn decided in 2014 to start a business, their heart was to not just build up the local community, but to build up people. To lead a company that is continually raising the bar of excellence from framing and trim, to how we lead our people and manage relationships.  
Psalm 127 verse one says, "Unless the Lord builds the house, the builders labor in vain. Unless the Lord watches over the city, the guards stand watch in vain." This verse was foundational in the beginnings of our company as a reminder that success, enjoyment, and blessings can only be found through God. And even for those of us who don't share this faith, it's still a reminder that we can't do it alone. That we need the support of a community to truly succeed in this life.
Over the years, we have expanded into new lines of business, multiplied our teams, and grown as individuals. But we've always stayed committed to doing business the WILD way:
Will to Win: We are self-starters with an unwavering drive who compete to achieve success.
Intentional Adaptability: We consciously embrace change, though mutual flexibility, strategic innovation, and purpose-driven versatility, to advance our people, products and services.
Living Compassionately: We have a humble and responsible approach to how we serve each other and our community.
Disciplined Execution: We expect operational excellence through safety, accountability, and an efficient, fast-paced environment.